Can partners add value to cloud businesses?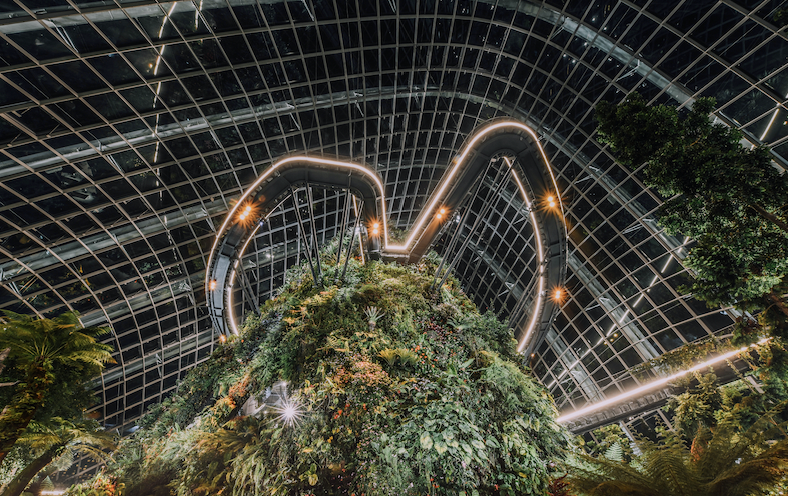 Flexibility. Adaptability. Scalability. Agility. These are the attributes that many businesses want to engender in their organization. In search of these capabilities, many have turned to cloud technologies to help make them more competitive, driving significant levels of growth across the sector.
According to an IDC report released in January 2022, spending on cloud infrastructure, increased to $18.6 billion in the third quarter of 2021, citing a 6.6% year on year. The same report also notes that spending on shared cloud infrastructure reached $13 billion in the same time period. Similarly, a report from Canalys analyzing global cloud services spend, shows that during 2021, spending on cloud services increased by 34% to $53.5 billion. This is being driven by adoption across multiple vertical markets with diverse needs, alongside more workload migration and cloud-native application development driven by digital transformation requirements.
Whilst cloud adoption has grown, there is a significant skills gap which is preventing businesses from recruiting the skills they need to implement and maintain cloud environments at the necessary rate. Whilst the cloud promises many benefits, there is a degree of complexity involved in properly configuring systems, especially in multi-cloud environments. As the cloud becomes increasingly important to organizations, they need to find partners who can help them take full advantage of the benefits it offers. Failing to do so risks them lagging behind their competitors.
Keeping up with changing demand and closing the skills gap
The people that many of these organizations are turning to help them manage their new or expanded cloud environments are found in the channel. Whilst this presents a major revenue boon, it is also putting strain on partners as their teams work to keep up with the incredible demand. It is also the case that, as the market matures, some of the services that underpin cloud migration and maintenance are being commoditized. In combination, partners are seeing their profits squeezed whilst at the same time being affected by the aforementioned skills gap, placing a premium on highly skilled employees who are capable of more complex, and thus higher value, work. This is particularly crucial, as much of today's cloud adoption is being driven by the development of vertical-specific applications which require greater configuration and integration with existing systems.
As partners look to reduce costs and alleviate the pressures on their business so that they can focus on where they add value, it is driving increased demand for the cloud services that can now be found in the market. From assessing cloud readiness to building a clear plan for cloud migration, optimization, and management, these services are enabling partners to help their customers transition applications and workloads to, from, and within public, private, and hybrid cloud environments and then optimize multi-cloud environments, providing greater IT operational efficiency through process automation.
Creating and integrating cloud environments
One of the chief benefits of leveraging cloud professional and managed services is reliability at speed. Properly configuring public cloud services and integrating multi-cloud environments can be complicated. Getting it right is also critical, as mistakes can stymie expected efficiency gains, slow down business transformation, and perhaps most crucially of all, result in cybersecurity weaknesses. Making use of a non-competing offering of white label IT professional and managed services, that is up to date and just works, means that partners can focus on adding value and delivering aspirational business outcomes for their customers. For example, in some cases partners have been able to optimise their customer's cloud operations to such an extent that they have been able to keep their headcount the same whilst expanding their operations.
It also helps partners expand their portfolio. As partners adapt to a world in which customers are operating multi-cloud environments, it is not a given that they will have all of the skills in house to migrate to and optimize these environments. As raised above, much of this is also commoditized, so investing in developing these skills is not necessarily going to generate much of a return on investment. Through cloud professional and managed services, partners have the ability to immediately enhance their capabilities and capacity through services, resources and tools that meet their customers' needs.
How can partners grow their business?
Having achieved reliability at speed and having expanded their portfolio, partners are then in a place to focus on growing their business. With broader and deeper vendor relationships, there is the opportunity to drive greater investment into their business to support certifications and training programs for their employees. Partners can also leverage partial or full vendor funding to drive faster adoption of these professional IT and managed services, helping them get to market even faster. Taken together, partners can quickly begin to open up higher-value customer opportunities and drive new revenue opportunities.
Ensuring long-term value
Flexibility. Adaptability. Scalability. Agility. These are attributes that end customers want for themselves, but they are also attributes partners want to see in their own organizations. At a time when many businesses are orientating themselves to a cloud-first approach, particularly in the small and medium business sector, the pressures on partners to migrate, optimize and manage cloud deployments for their customers is only going to increase. In driving their own business forward, partners should leverage IT professional and managed services that take care of commoditized tasks. As cloud requirements become more complex, not having the right people focusing on the most important tasks at hand does not just lead to higher costs or a breakdown in data availability, it also creates potentially serious security vulnerabilities. In a market where skills are hard to come by, we need everyone to focus on the biggest issues at hand.