Is your business ready for Headless Commerce?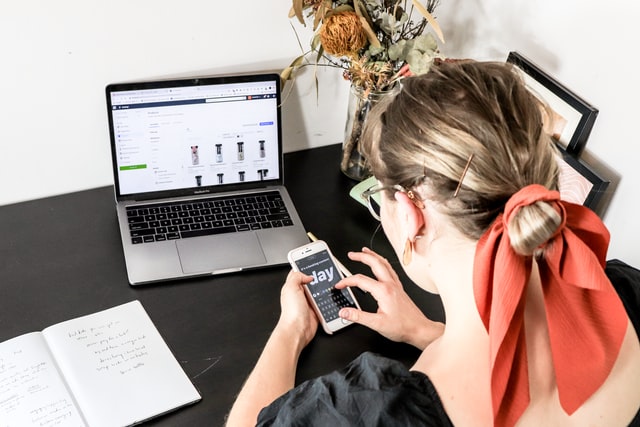 Have you already considered going headless? Headless commerce is taking the eCommerce world by storm. It comes at no surprise since headless commerce gives brands the flexibility and customisation they need to win in today's digital-first economy. But headless commerce is not suitable for every eCommerce brand. It only becomes interesting when you are experiencing certain limitations and frustrations with your current monolithic eCommerce solution.
Here are 7 signs that can help you determine whether your brand is ready for headless commerce:
1. Slow loading website
2. Can't differentiate your brand enough
3. You serve multiple customer touchpoints
4. Slow speed to market
5. Complex content management needs
6. Difficult to sell in multiple countries
7. Looking to reduce costs of ownership
1. Slow loading website
Online shoppers expect fast webshops that get them from start to checkout in the most seamless way possible. Waiting for pages to load is considered to be one of the main dealbreakers when shopping online. According to data shared by Google, a one-second delay in page load time will drop your conversion rate by 7%.
Headless commerce is known to increase eCommerce KPIs by double digits, including an increase in site speed. Since the frontend and backend are separated in a headless architecture, it's only the frontend that needs to load for site visitors and search engine crawlers to access it.
2. Can't differentiate your brand enough
Do you want to make changes to the frontend but you're restricted to what's available in your template/theme? Or are you dependent on developers or plugins for any form of customisation? When you are running on a template solution (monolithic) chances are your webshop looks pretty much the same as your competition. This doesn't help your branding efforts.
If you want to differentiate your brand and create a unique and personalised experience, headless commerce is the way to go. Headless commerce gives brands the ability to make unlimited changes to the frontend without impacting the backend. This way looping in developers to make changes to your content, create new landing pages, and add personalised product recommendations based on someone's order history, is not necessary anymore.
3. Serve multiple customer touchpoints
Headless commerce is sometimes referred to as 'anywhere commerce'. The reason, it's built for the omnichannel world. Since the backend and frontend are decoupled, you can turn any possible customer touchpoint (mobile, app, desktop, social commerce) and channel (in-store, curbside pickup) into a sales opportunity while the commerce side is managed from a single back end.
If you are already selling through multiple channels and devices or want to adopt an omnichannel strategy, headless commerce gives brands the flexibility to design their customer touchpoints.
4. Slow speed to market
Another sign indicating it's time to go headless is when you want to increase speed to market. According to McKinsey's research, more than 50 percent of companies whose revenue growth is in the top 10 percent are more effective than their industry peers at testing ideas, measuring results, and executing changes to products, content, and ways of working.
What's holding most eCommerce brands back from rapidly making design and content changes are bottlenecks. To be more precise, the dependency of the marketing and content team on developer timelines. With headless commerce, brands can launch new landing pages and make design changes quickly without looping in developers. This way you can react swiftly to market trends and run time-sensitive promotions anytime you want.
5. Looking to reduce costs of ownership
Headless commerce, first of all, makes an end to re-platforming. As you grow you can connect the right tools for the job to your headless architecture. In addition, once set up, it improves employee adaptation due to its simplicity.
Your marketing and web team can independently access and make changes to the frontend without looping in developers or needing any advanced tech-related skills. The result, a drastic decrease in IT costs and time spent on the technology side of your business.
6. Complex content management needs
Successful eCommerce brands have turned to blogs, videos, AR, and more to attract new customers and create a superior online shopping experience. As your content library grows, you can start to outgrow the native content management system (CMS) that comes with your eCommerce platform to the point it starts to impact your site speed.
With headless commerce, you can couple a best-in-class headless CMS that is purposefully built to manage your content. This way, you can edit the content on your webshop without affecting the functionality of the eCommerce transactional side.
7. Struggle to sell in multiple countries
A final sign you need to seriously consider a headless architecture is when you want to sell in multiple countries and languages. The native content management systems that come with eCommerce platforms are not built to handle complex content management needs.
As you sell in multiple countries and multiple languages you want to be able to push changes to all your storefronts from one central place. This will improve brand consistency and drastically reduce manual labour and room for error.
With headless commerce, you can connect a headless CMS that unifies all content in a centralised content hub, to make editing content easier across storefronts.
Final thoughts
So, is your brand ready to go headless? Whether or not that's the case I hope the above list of signs gives you a better understanding of your current situation and needs. While these are not all the criteria, they are a good starting point to determine whether you should go headless.