Addressing the most obvious elephant in the room. What on earth is an NFT? NFTs have been popping up all over the web since 2015 on the Ethereum blockchain. Since then, NFTs value has exceeded over $2 billion during the first quarter of 2021, and honestly, it doesn't look like it's going to stop anytime soon. An NFT is an acronym of Non-fungible token, which means unique or one-of-a-kind. There is a little more to it than that. However, the concept is that it's a non-interchangeable unit of data stored on a digital ledger (blockchain) that can be bought, sold, and traded.
It sounds a little bit like Bitcoin or other cryptocurrencies; I hear you say? Kind of, except with NFTs, each one represents a different asset and holds an additional value meaning that each NFT is entirely unique in economics; a fungible asset is something with units that can be readily interchanged – like money. With money, you can swap a £10 note for two £5 notes, and it will have the same value. However, if something is non-fungible, this is impossible – it means it has unique properties so it can't be interchanged with something else.. And yes, while you can't copy a bitcoin, you certainly can copy and distribute an NFT asset. However, the beauty is in the blockchain, where a digital signature is added to the original NFT that allows a cryptographic transaction to authenticate the NFT.
So how much are NFTs worth? Well, this NFT by CryptoPunk sold for a mind-blowing $530 million. According to CNET, it was bought with 124,457 Ethereum, which equates to $532 million.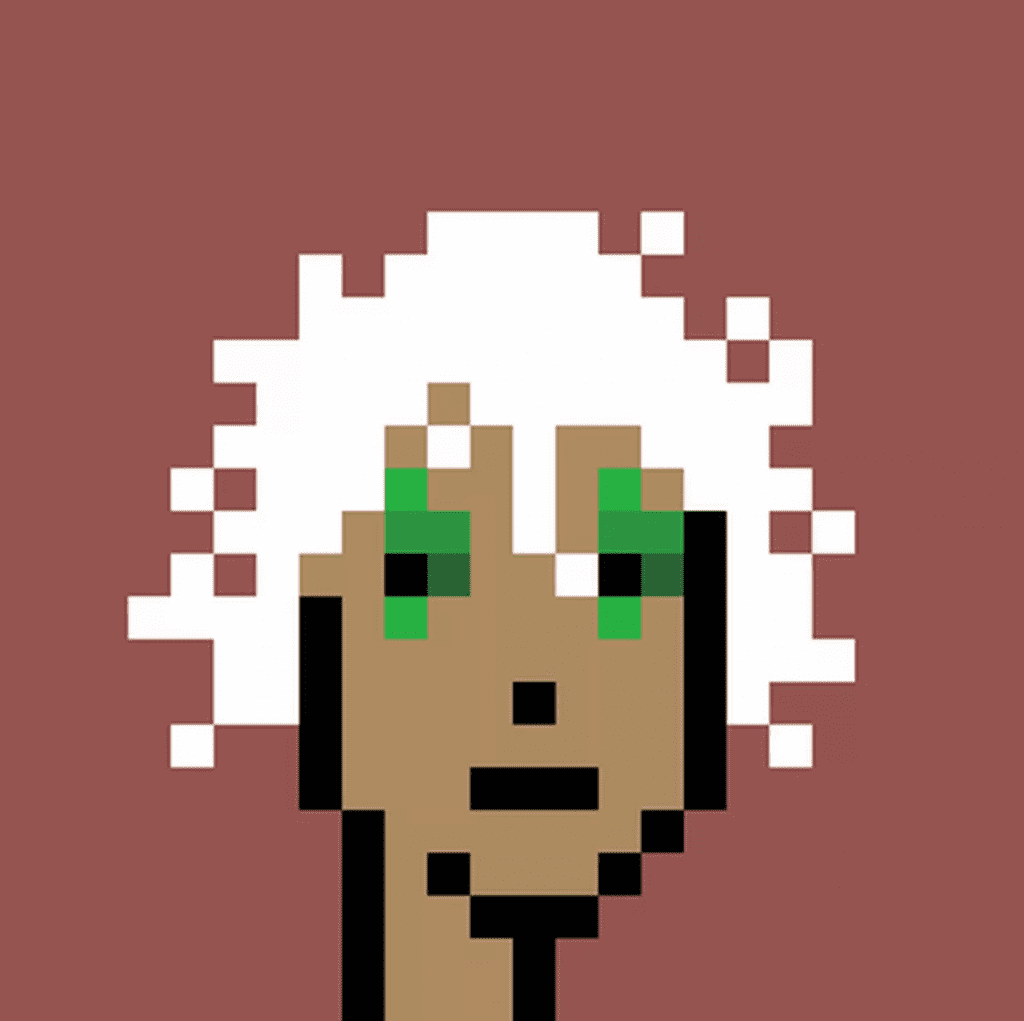 People are referring to NFTs as the digital version of fine art collecting. However, people are selling anything digital that they have created, including tweets and even gifs of flying WarNymph babies, Weird.
Billionaire Mark Cuban even jumped in on the bandwagon having some fun which turned serious with GIFs of him going to work, which he sold for $25 apiece. This doesn't mean, however, that everything is worth a euro millions lottery worth of money. Content creators are still going to have to create something desirable and unique to stand out. The only difference between traditional artists and NFT creators is that the gatekeepers have changed.
How can NFTs be used in the future? We have a concept for NFTs that users in the metaverse or other VR/AR-based universe could own that digital original in their digital properties. As the digital and real-world become more intertwined, we could see more digital asset types that are monetized via blockchain technology.
One type of asset we're waiting for is 3d models to join the NFT ecosystem. When it does, we are sure even more records will be broken as the cost of a millennium falcon or the Zwift concept Z1 from Tron eclipse the current NFT market.
So how do you get involved with Crypto? Przemek Chojecki recently began experimenting with NFTs, and he recommends OpenSea, Rarible, and Foundation. Before signing up, however, he says you'll need to obtain a Metamask, a Chrome Extension. An essential tool used to create a virtual wallet that interacts with the platforms to buy and sell artwork also functions as your e-signature. The next step is to buy Ethereum on an exchange like Coinbase and transfer that to your virtual wallet. Now, following the steps on your chosen NFT platform, you are ready to engage.
Finally, some interesting stats on NFTs, in the last 24 hours since this post, over 34,000 NFTs have been sold, and $121 has been traded, the top 3 most expensive NFTs have been sold by CryptoPunks.
OpenSea, an NFT trading marketplace, had its trading volume increased by 800+% this year alone; to put this into perspective, in 2020, it completed $20 million in trading volume for 2020, in this year so far 2021, OpenSeas trading volume is now at more than $3 billion just for August 2021.
Jack Dorsey, the founder of Twitter, sold his first tweet as an NFT for more than $2.9 million. Crazy.
More than a third of E-sports Fans are interested in NFTs. Which kind of makes sense considering most of them buy skins and digital assets regularly. How long will it be until customizable skin NFTs are created?
What do you think about the NFT market hype? Is it here to stay, or will the cookie crumble? Let us know on Facebook.